Sign In
to Comment, Vote &
Create Storyboards.
Music News
American

Music News for 18 Feb 2018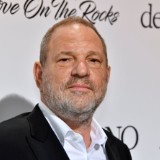 The movie studio co-founded by Harvey Weinstein has fired its president, whose continued presence at the company was a source of controversy. The Weinstein Co. board said Friday it voted unanimously
...
to dismiss David Glasser. A statement announcing the firing was released to the Los Angeles Times and the New York Times. New York…
The Boombox - 18 Feb 2018 00:52
Tiffany Haddish to take a dramatic turn in new film project.
Complex - 18 Feb 2018 00:06
Travis performed hits like "Goosebumps" and "Antidote" in front of stars like French Montana, Future, and Guy Fieri.